Award winning Bristol based Garden Designer Alice Ferguson.
Following a background in architecture and then running her own wedding floristry business, Alice expanded into garden design. Alice trained in Garden Design at the London College of Garden Design based at the Royal Botanic Gardens at Kew. Following over two invaluable years working in the Design Team at Artisan Landscapes, Alice set up her own design studio.
Alice designs award winning gardens and landscapes nationally from her Bristol based studio. She works on projects across the South-West and throughout the UK.
Alice brings her experience and sensitive approach into her garden designs. She seeks to create spaces which have a deep rooted connectivity with nature, the unique contextual setting and the individual client. Alice's gardens marry elegant design with emotive and atmospheric spaces. 
Please head to the Contact page and get in touch to discuss your landscape or garden project.
My background has always been in art and design. I have a degree in Architecture from Cambridge University and subsequently worked in design and floristry. I founded a successful wedding floristry business (Forage and Blossom) in 2014, which included growing my own cut flowers in a field near my home. With garden design, I am now amalgamating the two parts of me: art, design and creativity with my passion for nature and human interaction with their surroundings.
I studied at the London School of Garden Design and was lucky to be tutored by some of the leading current UK landscape designers: Andrew Wilson, Andrew Fisher-Tomlin, Gavin McWilliam, Jo Thompson, Tom Massey, Andrée Davies from Davies – White Landscape Architects, Richard Curle from Landscape Associates and Olivia Kirk.
After graduating in July 2019 from the London School of Garden Design with Distinction and the college award for the top student of 2019, I joined the design team of Artisan Landscapes in Bristol. Following two brilliant years with the Artisan team, where I gained invaluable experience, I branched out and set up my own Garden Design Studio based in Bristol and designing nationally.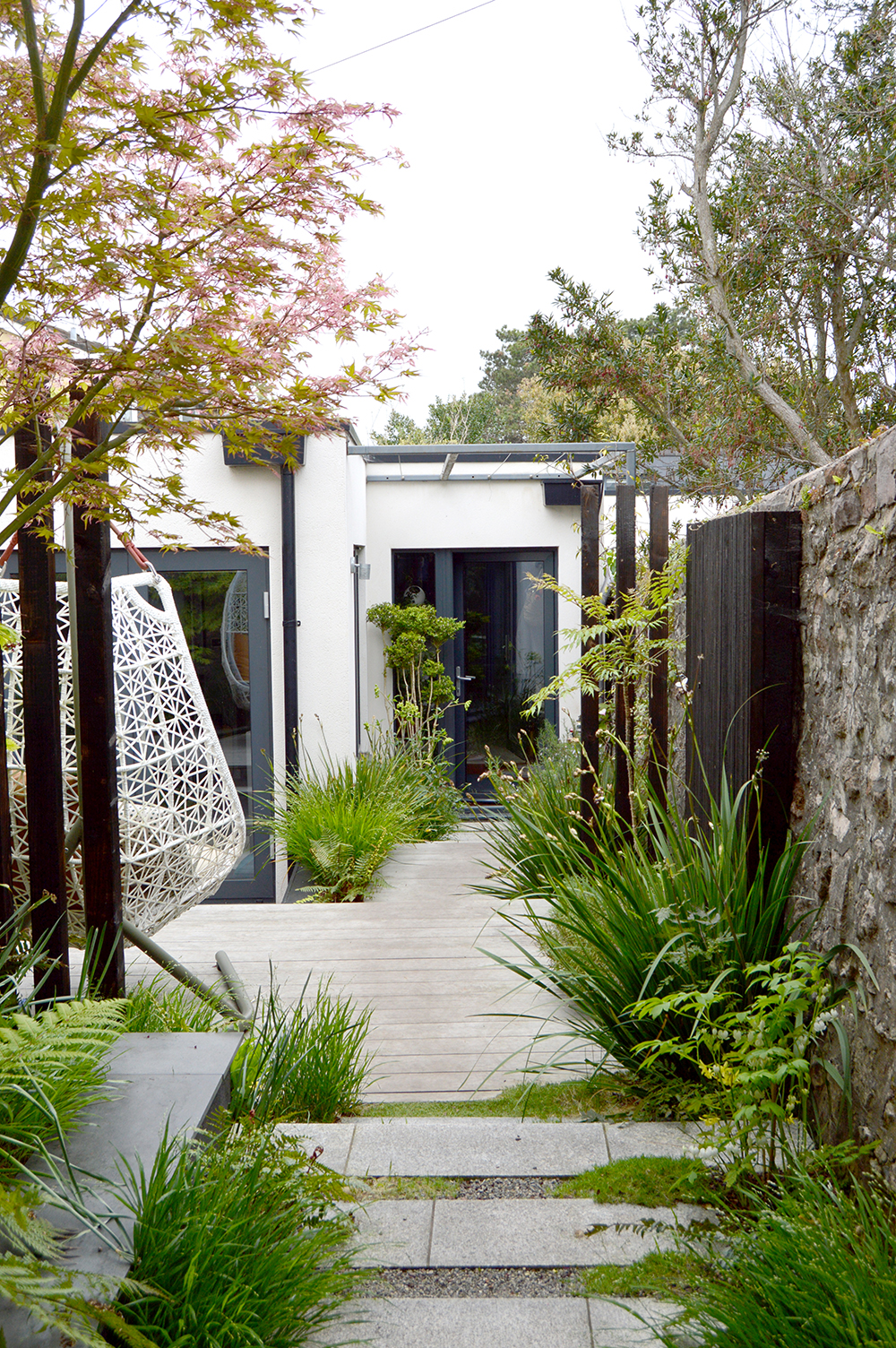 Alice's Garden Design Philosophy
With my sensitive and creative approach I seek to create gardens which connect you to nature through textural experience, sense and atmosphere.
Through each design I respond to the unique contextual setting and draw inspiration from both the surroundings and the individual client to create timeless and engaging gardens.
Every design is deeply considered with both an emotional and practical response to ensure enjoyment and longevity.
I work closely with architects and interior designers in order to seamlessly link the house and garden.
My designs are site-focused and led with a sensitivity and understanding of my client requirements. I create immersive landscapes which evoke positive interaction and memories.
Awards and Qualifications
House & Gardens | One of the 25 House & Gardens Rising Stars 2023
Society of Garden Designers | 2021 Awards Winner 
Society of Garden Designers | Registered Member April 2021
London College Garden Design | 2019 Award for Top Student
London College Garden Design | Distinction in Garden Design Diploma
Buckinghamshire New University | MA (Hons) Conservation of Furniture and Decorative Arts
Cambridge University | BA (Hons) Architecture
The SGD Awards is an annual awards programme organised by the Society of Garden Designers to reward outstanding achievement in the garden design profession. It covers all aspects of design from private gardens to public spaces. The SGD is the UK's professional organisation for garden designers.